In today's world of digital media everyone is looking for free tools that will enhance their content creating experience. Live streaming has become the go to strategy for brands and content creators in every industry so we decided to share with you three of the best Free Streaming Software available.
1. OBS STUDIO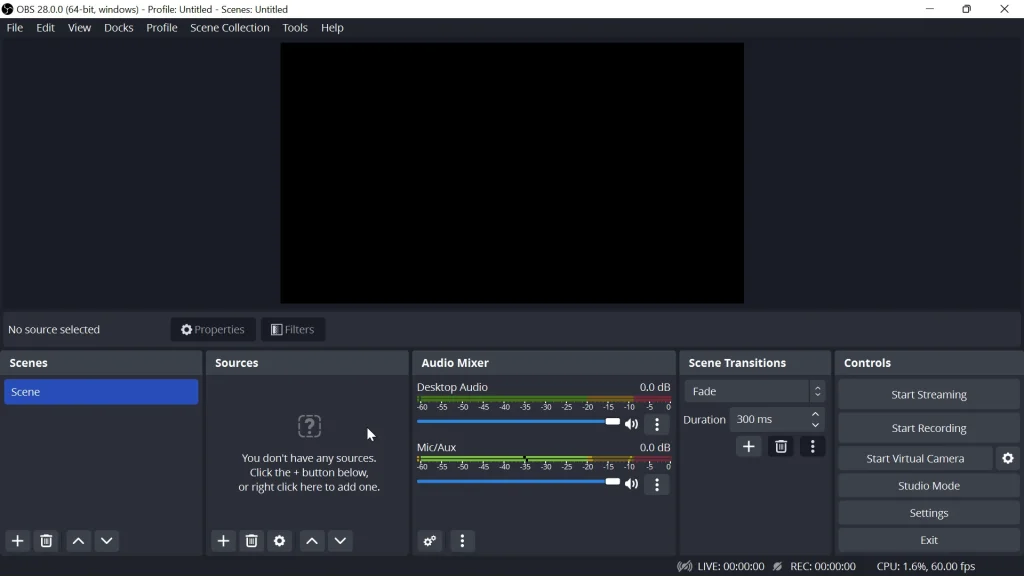 OBS Studio is a free open source streaming application that works on Windows, Macs and Linux. It brings many tools to the table, to help you create a great experience for your viewers, whether you broadcast live or record for later publishing.
It's designed around scenes which you populate with various input sources (such as a microphone, webcam, watermarks, images, videos, etc). You can easily switch from one scene to the other with ease, and even apply transitions automatically when doing so.
There's a lot of great flexibility, but it isn't the most user friendly piece of software. In an earlier review, we hailed it as "the most powerful free screen recorder and streaming tool available for gamers, with everything you need to achieve professional results. It might take a little while to familiarize yourself with its interface, but the effort will pay off."
And not much has altered since to change our minds. When we recently returned to OBS Studio, we still felt it was a great streaming tool, but hampered by glitches and an interface that's overwhelming to newcomers. On the other hand, we thought it "possesses many tools to help you create great content."
At least OBS Studio is free, making it worth consideration when setting up your streaming studio. You may well find that you love what you can do with it.

GET IT HERE: https://obsproject.com
2. STREAMLABS OBS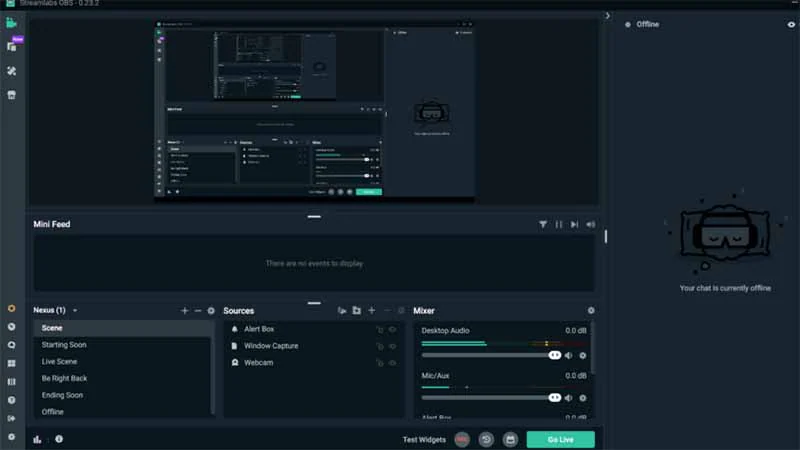 Streamlabs OBS is one of the top OBS Studio alternatives, since it's built the same foundation as the best free streaming software itself. Only, it comes with a more user-friendly mask over the still-powerful tool.
Like its more advanced counterpart, the program is completely free and open-source. That means plenty of community contributions, but no real support.
Streamlabs offers claims to offer improved performance via automatic optimization, though the difference in our tests was negligible.
With a cleaner interface than OBS Studio, Streamlabs is a good choice for beginners and first-time streamers. However, if you're already happy using OBS Studio, there's little advantage in switching.
As the streaming tool continues to evolve, it'll be interesting to see how it diverges further from OBS Studio in the future. But for the moment there's little difference between the two.

GET IT HERE: https://streamlabs.com
3. XSplit BROADCASTER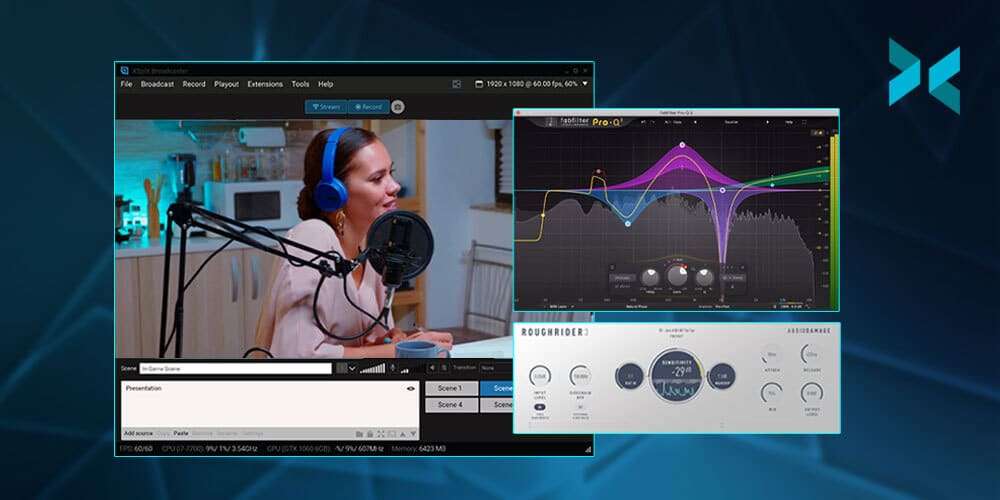 XSplit Broadcaster is a powerful piece of software with the aim of delivering a suite of tools to make it easy to produce high quality game streams and recordings. XSplit Broadcaster is available as a free to use piece of kit but the free version does come with some locked options.
The interface allows you to select various sources and arrange them within the program which gives a true view of what the outcome will look like. You can select your webcam source, your game/screen source and plenty of other options depending on what you want in your video. These sources can be resized and reorganised simply by dragging and dropping within the window.
To sum up, XSplit Broadcaster is a very powerful piece of software allowing lots of customization, plus it's fairly easy to use. I would recommend that anyone thinking about streaming or recording games footage at least check out the free version.

GET IT HERE: https://www.xsplit.com